24/7 Emergency Laminitis Care for Horses in Brisbane, Ipswich and Lockyer Valley
 Laminitis, also called founder, is a painful and potentially life-threatening condition.
While there are many causes of laminitis, the end result is a rotated or sunk coffin bone that significantly reduces your horse's ability to bear weight on the affected hoof.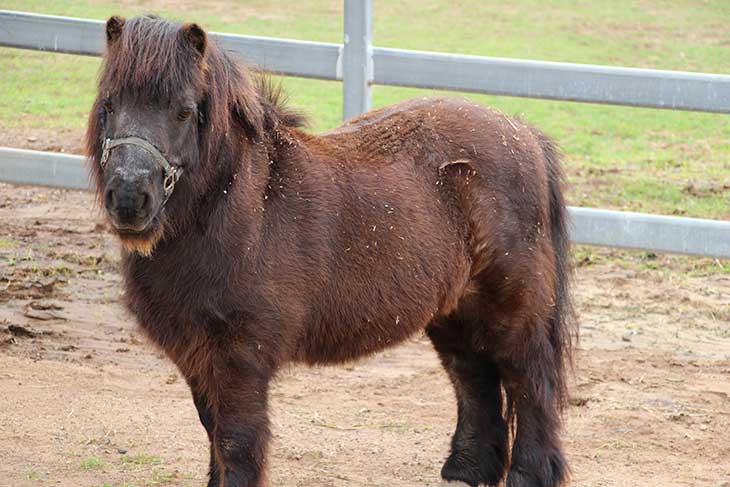 Working alongside your farrier or trimmer, veterinary intervention is essential to overcome laminitis. While recovery can be lengthy, a comprehensive treatment plan involving stable rest, hoof support and correct nutrition will give your horse the best possible outcome.
Causes 
Laminitis is known to be more prevalent in ponies, geldings and older horses. Unfortunately, any horse suffering Equine Metabolic Syndrome or Equine Cushings Disease is predisposed to laminitis.
The most common causes are:
Obesity
Working on hard surfaces
High fevers
Stress
Obesity-induced laminitis is often seen in ponies that are housed on rich, lush forage with high sugar content.
Signs & Symptoms 
Lameness is the most common indicator of laminitis. However, not all horses will show laminitic signs and, in these cases, only radiographs will reveal the condition.
The most common signs of laminitis are:
Lameness, usually in the front hooves
Stiffness
Shifting weight to the back hooves
Treatment Options
 If treated early, your horse may make a full recovery from laminitis. In the acute phase, a veterinarian and farrier will work together to rehabilitate your horse and prevent the condition from becoming chronic.
Treatment usually involves:
Administering medications
Change in diet
Corrective hoof care
Restricting pasture intake
Your Next Steps
If you suspect your horse is suffering from laminitis, call us immediately on (07) 5411 4554 to speak with a qualified veterinarian about a treatment plan. For after hours emergency assistance, call 07 5411 4554.